New LSSA CEO urges government to factor industry into reforms
Kevin Horlock, the new chief executive of the Legal Software Suppliers Association, has in a detailed Q&A article with Law360, urged the government to ensure that tech developers are free to develop systems without worrying about changes in the law.
"Legal tech is now at a stage where everything is being digitised so that there is one set of data which can then be accessed by various elements of the legal process by the relevant people." Kevin told Law360.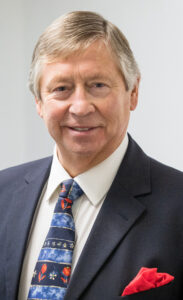 Over the years, the data has moved from documents written with quill pens, then biros, and then we started to move onto word processing and PDF's, but the trouble is that all of those are individual items. So, it's all a question of how you knit that all together so that you have one source of information or data.
Diktats such as changes to legal aid processes sometimes come out of the blue and they took effect yesterday afternoon. We're looking to lobby more to make the whole concept of legal software understood by the Government." Kevin added.
To read the detailed article published by Law360 please click here (free 7x day subscription or full subscription required).