Quill sponsors Modern Law Awards 2023
By LSSA member Quill
Quill sponsors the 'Boutique Law Firm of the Year (11+ Employees)' category and entertainment at the Modern Law Awards 2023.
The Modern Law Awards take place on Thursday 2nd March at London's The Hurlingham Club.
Quill's sponsoring the Modern Law Awards 2023, being held on 2nd March at The Hurlingham Club in London.
Celebrating the greatest legal talent and now in its ninth year, the Modern Law Awards community is joined by Quill showcasing the best success stories in the 'Boutique Law Firm of the Year (11+ Employees)' category and entertainment.
The essence of a boutique practice is one operating in niche areas. As recognised experts in the legal arena, supplying complete practice management software and dedicated outsourcing service solutions, Quill's a perfect-fit sponsor for these boutique specialists.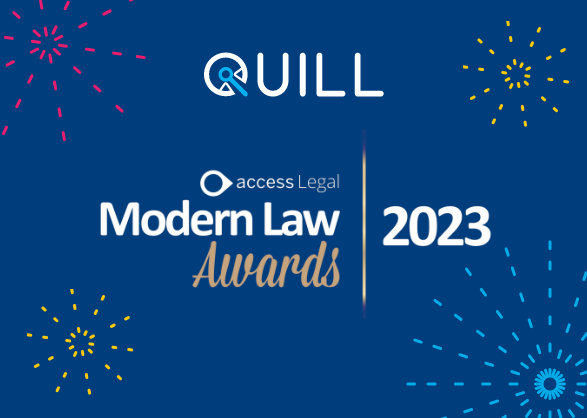 Tom Wormald, Quill's Managing Director, comments:
"We've chosen to sponsor the larger-size boutique category to recognise law firms who are assuming a lead position and demonstrating absolute professionalism in their unique corner of the market. This description pretty much sums up the average Quill client. Being a trusted software and outsourced service partner, and helping businesses like these succeed is our bread and butter.
"The types of companies who've been nominated and shortlisted in these awards are not only some of our country's finest law firms, their front- and back-office teams need to perform optimally with the right combination of software and outsourcing service support behind them, namely solutions from our portfolio and similar alternative offerings.
"At Quill, we love to celebrate success. That's why our sponsorship of the Modern Law Awards extends to sponsoring the after party too. We can't wait to enjoy the evening's entertainment with this year's entrants and we wish everyone on the shortlist good luck on the evening when the winners are announced."
For information about Quill and its products, please visit www.quill.co.uk. To find out more on the Modern Law Awards, go to www.modernlawawards.co.uk.