LSSA appoints business expert Kevin Horlock as new CEO
The LSSA has announced the appointment of Kevin Horlock as its new CEO. With over 50 years' experience in the legal, finance and accounting industries, Kevin will be working with the LSSA's leadership team to further enhance the Association's role as a leading voice within the legal industry.
Throughout his career Kevin has worked with a range of associations in the private, public and voluntary sectors. With expertise in leading, coordinating and bringing professionals together, he has worked for the Royal Air Force and various medical and scientific associations. He also currently works with the Institute of Legal Finance & Management has run a business referral group for eight years and provides performance coaching in presentation skills, sales and leadership.
Kevin's predecessor was experienced industry practitioner Glyn Morris, who was in post for eight years.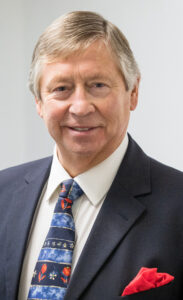 "I'm delighted to be taking on the position of CEO at the LSSA," says Kevin. "This role gives me a great opportunity to work with professionals on a one-to-one basis, while also maintaining a strategic approach to the future of the Association. I'm looking forward to bringing my experience of leading and managing associations to the LSSA."
The LSSA launched in 1996 and is the UK industry body for developers and vendors of legal software systems. Representing many of the leading UK suppliers, it aims to set and maintain professional standards within the industry and manage areas of mutual interest between lawyers and software providers.
"The COVID-19 pandemic has changed the way the world operates forever," continues Kevin. "The LSSA is supporting its members in responding to changes in the market so they can maintain a competitive edge and meet the needs of their customers. Our priority is to ensure the Association can provide value to organisations of different sizes at different stages of their growth. I'm looking forward to working closely with chair Tim Smith and the leadership team to help the LSSA and its member companies thrive."
Chair of LSSA, Tim Smith says, "We're delighted to bring on board someone of Kevin's unrivalled expertise. The market is continually evolving and our mission at the LSSA is to continue providing a unified, trusted voice with a strong focus on standards, collaboration and expertise."