'Back to the future' – new report from tmgroup reveals disturbing truths that conveyancers must address to deliver a sustainable future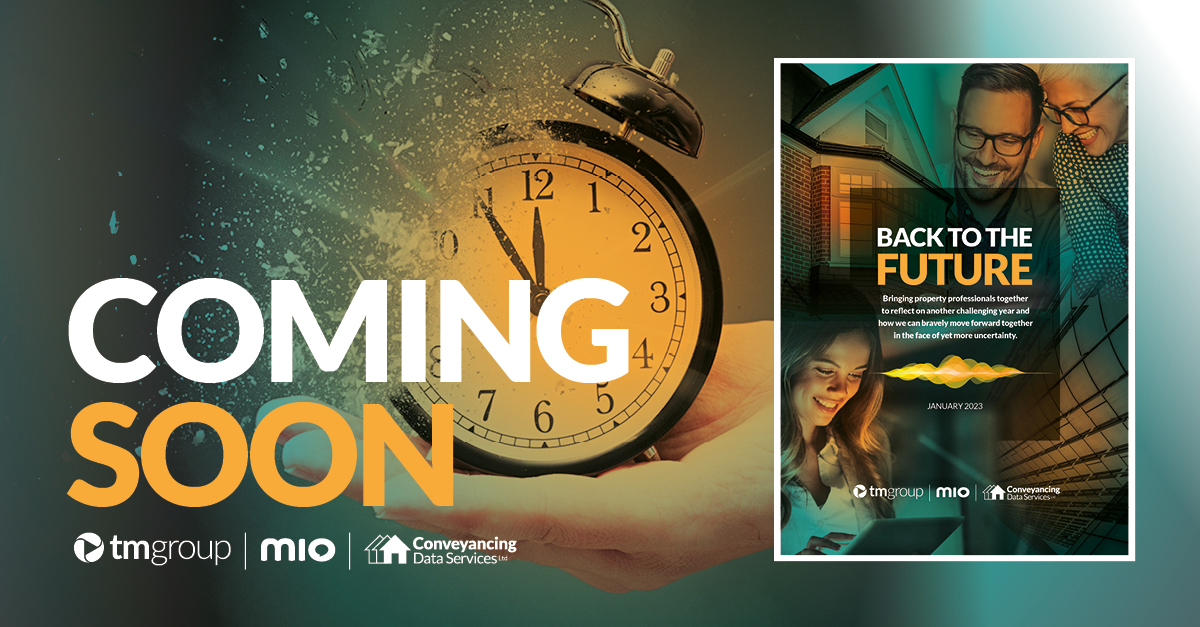 By LSSA member company tmgroup
We all know that 2022 was a challenging year for the property market, but the latest annual tmgroup survey has provided clear evidence that property professionals are perhaps more disillusioned than ever before. And that, potentially, has some worrying long-term consequences for the conveyancing sector.  
tmgroup's third annual survey has taken detailed soundings from 850 property professionals across the UK, looking back at their collective experience of 2022 and gauging what the market feels will be the key challenges and priorities in the years ahead.
2022 was not the year anyone expected
The survey was conducted in October and November 2022, following a year which ended in a rapid acceleration in the cost of living and a dramatic rise in interest rates. It's perhaps no surprise that property professionals are feeling exasperated – but what's really worrying is that there appears to be an underlying sense of despondency that runs much deeper.
Discontent over pay is rising faster than ever, but so are demands for a better work/life balance. There are also calls for a greater focus on employee wellbeing, more respect between the professions, automation of basic tasks and a general improvement to the management of the property transaction.
For many, the current status quo is intolerable. Over a third of all survey respondents signalled an intention to quit the sector within the next five years, with a significant proportion looking to leave in the next 12 months.
Joe Pepper, CEO of tmgroup has this to say about the results:
"The challenge for businesses is to create a more scalable long-term operating model, during a period of reducing volumes and rising costs. Firms are going to have to make some hard decisions based on a long-term vision for their business."
If this survey was a school report, firms would be dreading taking it home. Because there's a strong sense that the industry is underperforming on pay and conditions – and many respondents have had just about enough.
But it's not all doom and gloom. Whilst there is understandable demand for change, the solutions are out there – but only if business leaders are willing to make big decisions that steer their firms towards a more sustainable future.
Joe goes on to say,
"Back in 2020, the market had a plan for change. A plan to improve collaboration between professionals, embrace automation and create a stronger work/life balance for employees. We need to go back to that plan if we are to deliver the future we anticipated, during unexpectedly challenging times!"
You can register to receive a copy of report 'Back to the Future' when it goes live here.