Restructure and appointment as Insight Legal commits to product and service
By LSSA member company Insight Legal
Insight Legal Software makes key appointments in commitment to be the "best possible partner for law firms"
Deborah Witkiss moves from Chief Operating Officer to Chief Product Officer, with absolute product focus
Paul Hobden promoted to Chief Operating Officer, assuming responsibility for outstanding service delivery
In a change of role, former COO Deborah Witkiss becomes Chief Product Officer and Director of Professional Services Paul Hobden takes over as Chief Operating Officer during Insight Legal Software's management team restructure.
These core staffing changes allow Deborah and Paul to exclusively focus on product direction and service delivery respectively – and, by doing so, assert their position as the software partner of choice for practices throughout the UK.
The timing of Insight's senior leadership reshuffle, and strategic direction towards a reinforced customer-centric stance, coincides with the software house's milestone tenth birthday. Insight's C-suite directorship reorganisation is the result of deliberate consideration of its corporate goals and positioning at a stage of its lifecycle where its extensive customer base and strong product offering enable the company to be at the forefront of legal sector change.
Deborah Witkiss explains: "The thinking behind these board-level adjustments in relation to Paul and myself is simple – we have solid foundations in place regarding growth and user volumes as well as a continually evolving and feature-rich software solution, the combination of which presents a real opportunity for market leadership.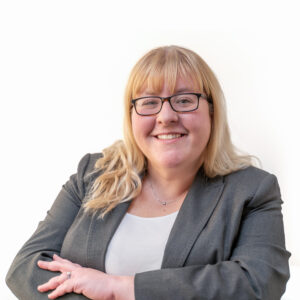 "To differentiate ourselves further from our competitors, we're channelling dedicated resources into our product and service channels. Having been with Insight Legal from inception, and with my background working in legal finance, on top of my previous ten-year career in legal software, the board felt that I was the natural choice for Chief Product Officer.
"I'm close to our customers, I'm close to our product and I'm close to the marketplace. I look forward to getting even closer, future-proofing our product even more, not just keeping up with client requirements but striding ahead and being the best possible partner for law firms."
With the product role filled, Insight turned to finding the ideal candidate for the operational role. Having started as Director of Professional Services earlier in the year, it was clear that Insight and Paul were a well-suited pairing. Paul was drawn to the business's focus on problem solving and a client-oriented standpoint; Insight saw the benefit of employing an individual with a broad digital transformation history spanning multiple industries.
Paul Hobden comments: "The legal sector is identified as one of the top sectors likely to benefit from digital disruption over the next decade. This is an exciting space to be working in. Having spent the past 20 years working in digital transformation across multiple sectors I was keen to bring all of this to bear at Insight and build on its unbelievable reputation for outstanding customer service.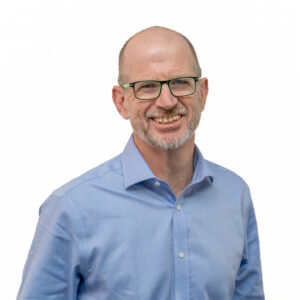 "I am eager to help Insight's law firm clients navigate the move from a traditional, bricks-and-mortar, paper-based world to a truly digital set up. There are many exciting opportunities; the team recently introduced web-based training and an online help centre including a LiveChat facility.
"Essentially, my job is to ensure every touchpoint is transparent and exceptional, from reading a guide we produce, to initial engagement, to onboarding, to go live, to third-party integrations. It's all about empowering practices to make informed decisions about tech that's got the power to transform their day to day and solve their headaches."
Deborah and Paul are based out of Insight Legal's Farnborough head office and can be contacted by emailing info@insightlegal.co.uk or calling 01252 518939.