Five ways to protect your firm's profitability
By Chris Pucci, CEO at LSSA member company Osprey Approach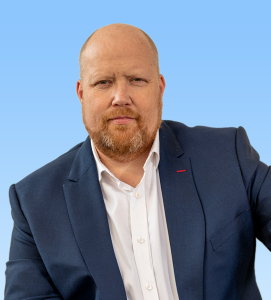 A recent report from Thomson Reuters has revealed that after a record year for law firm profitability during 2021, demand for legal services is falling, whilst pay and overhead costs continue to rise. With the UK economy marred by uncertainty over the coming months, it's vital that SME law firms act now to protect themselves for what's set to be a challenging time for the UK legal sector.
When external economic factors are out of the control of law firms, it's important they refocus on what can be controlled, including optimising internal processes, ensuring quality client service, and making maximising returns from their technology investments.
A growing number of law firms are realising the benefits of legal software's contribution to helping them achieve their goals – SME law firm IT spend has increased to 6.2% this year – but, in a period of financial pressure, the digital tools firms choose to invest in need to help them achieve their goals, deliver value, and return on investment.
When fully utilised, a practice and case management system (PCMS) can help modern law firms take control of their legal operations and significantly impact profitability, including improving efficiencies by working smarter and reducing overhead costs; empowering employees to retain and attract talent; enhancing client service to help win new business; and improving scalability, so that you're achieving more but operating as a lean operation.
Here are five key features and tools of a PCMS, which firms should be using daily to protect their profitability: –
Automated workflows
Automated workflows help to digitalise, streamline, and standardise daily tasks and processes. They help to reduce the costly, manual administrative tasks involved in a legal case and help to connect processes seamlessly so they can be completed in just a few clicks.
Workflows can help to manage an entire legal case, or they can be used to complete a few simple tasks in a client's matter. Either way, the tasks contained within workflows can be completed quicker and ensures a standardised and reduced risk process for your firm to follow.
Automated workflows have a huge effect on efficiency and productivity, which is why they're so important for a firm's profitability. They enable your team to work more effectively with reduced errors and increased focus on client experience so you can deliver quality, profitable services that give you a competitive advantage.
Secure web portal
A secure web portal enables your team to communicate and collaborate digitally with clients and third parties by sharing documents securely, providing real-time updates on case progression, collaborating on files, and digitally signing contracts and agreements. It helps to modernise and improve the convenience of the service you provide, whilst also reducing the cost and delivering increased efficiencies across your internal processes.
An integrated web portal empowers your staff to focus on doing what they do best – providing legal advice to their clients – rather than wasting time in a seemingly endless trail of admin tasks.
A web portal enables your firm to offer a competitive and modern service to your clients. This helps to boost reviews, referrals, and recommendations so you can win new clients more easily, grow your client base and focus on your profitability.
Integrated reporting and business intelligence
A PCMS centralises all client, case, and financial data to enable leaders to monitor the firm's performance. With real-time, up-to-date insight, you can make smarter, data-driven business decisions that help you progress, improve, and remain competitive.
With improved visibility of your firm's performance, you have insight into what works and what needs to be improved to meet your goals. The firm-wide data you gain will help to spot trends, identify opportunities, and successfully forecast for the future. This puts you in control of driving your firm forward to meet your goals as well as protect profitability.
Cloud-based centralised database
By centralising your data and processes into a PCMS, you provide a single source of truth that enables your firm to work more effectively. A cloud-based centralised solution ensures data is effectively shared and remains accurate; for remote working, documents can be accessed from a central location and helps provide a frictionless digital service to clients.
By reducing your firm's reliance on physical files, you have the freedom to streamline tasks, work from multiple locations and deliver a truly digital client experience, which boosts overall profitability and efficiency.
Key integrations
Centralising and connecting your operational processes are key to improving efficiency. An all-in-one PCMS provides the core features and functionality needed to successfully run a law firm, but it's important to integrate your additional digital tools to avoid data duplication, reduce human error, and improve control.
Software such as conveyancing searches, electronic signatures, legal form creation, or client text messaging are more effective when integrated with your PCMS. By connecting your digital tools, you can utilise the data you already store to auto-populate fields, you can improve organisation, and integrate tasks within automated workflows enabling staff to be more profitable per case.
Protect profitability and run a successful firm
A cloud based PCMS will greatly impact your firm's performance to increase efficiencies, drive productivity, and streamline operations, all of which influence your bottom-line.
When first implemented, a PCMS can bring initial cost saving benefits but crucially, when implemented effectively, the software can help SME law firms to drive long-term efficiencies, improve productivity, empower staff, and offer an enhanced client service which future-proofs your firm and protects profitability.
Chris Pucci is CEO of Osprey Approach, which provides an all-in-one, cloud-based legal accounting, case and practice management solution to law firms of all sizes. With over 30 years' experience in the legal software sector, Osprey's products and services are designed to help make running a profitable, compliant, and efficient law firm easier.