Four ways conveyancing firms can overcome their biggest challenges
Despite the property market going through a significant period of development, with a healthy stream of innovation, the process of buying and selling a home is mired by reports of slow and difficult property transactions.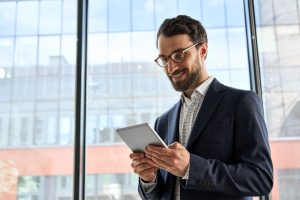 According to Coadjute's recent report, Working Better Together, which explored the current relationship between estate agents and conveyancers, almost a third (31%) said that better cooperation and communication are crucial to improving the transaction process, while 43% of conveyancers also cited a need for better collaboration with estate agents.
The report shows that improved communication all round is needed to bridge the growing divide between both parties and make the market work better for everyone. In terms of solutions, most property professionals (68%) believe technology is a force for good in the conveyancer / estate agent relationship. It is also interesting to note that 26% of conveyancers surveyed want more automation to free up time, enabling them to focus on higher value work.
Osprey Approach's CEO, Chris Pucci, points out that "firms are often shackled by bad habits that have manifested themselves over time, which hampers any effort to improve communication between all parties involved in a transaction and does little to build long-term relationships."
Four good business habits for conveyancing teams to improve the property transaction process
Following publication of Working Better Together, Osprey Approach and Coadjute have suggested four ways that conveyancing firms can overcome the key issues identified by the report, as Pucci explains: – "Establishing good business habits will enable conveyancing firms to overcome the issues that are affecting the sector's ability to progress. Such habits will provide the business with solid foundations and help them achieve long-term success."
Establish a range of collaborative tools
A lack of cross-party collaboration was identified as a weakness in a property transaction. Better communication between parties was ranked highest when both conveyancers and estate agents were asked how they would improve the current property transaction process. Without the right digital tools in place visibility and effective communication is a challenge and often results in a slow, stressful, complex, and unreliable process for everyone involved.
A range of easy and simple to use collaborative tools such as automated updates via a client portal, templated SMS messages for each stage of the process, and document check-out functionality can be accessed through a law firm's case management system. These digital tools provide a better legal experience for all parties, improving workloads for conveyancing teams, whilst also enhancing the client experience.
Thanks to its integration with Coadjute, Osprey's clients can also share data and messages using the fast, secure connectivity of the Coadjute network from within their existing legal platform, saving money and time.
Build effective client relationships through tech
The research found that building positive client relationships is a top priority for conveyancers and estate agents, whilst client satisfaction ranks as the most enjoyable part of their job. But how can you build effective relationships if communication with clients is found wanting?
Providing clients with a stress-free, frictionless, and easy experience where they can access real-time case progression updates will help to build effective and rewarding client relationships. By offering clients access to their own web portal, you can remove the time-consuming manual task of collecting data and instead, share and collaborate on documents easily and securely with clients and third parties, avoiding an endless chain of emails.
A client portal enables you to collaborate on documents with real-time editing, as well as share contracts and letters for electronic signature to speed up case progression.
Providing online updates, in real time, can lead to increased client satisfaction too, as you are providing transparent, accurate data when clients need it.
Streamline processes with a single source of truth
Coadjute's report found technology is strengthening ties in the conveyancer / estate agent relationship, yet 'simpler processes' (34%) ranked as a higher priority for conveyancers than better technology (16%).
Pucci notes that "it's interesting that some respondents consider simplifying daily processes and better technology to be mutually exclusive – but a centralised case and client management solution provides a single source of truth comprising your data, documents, and communication history in one platform so you can run a more efficient firm."
He says that the right network and digital tools enable you to share that data with clients and third parties easily: "When everyone is working from one source of truth, all parties can be confident their data is accurate and ensures everyone has visibility of progress."
Improve efficiencies to save time and money
For many law firms, a key priority is to find ways to drive long-term efficiencies to reduce the pressure of growing workloads. Feeling overworked and undervalued was ranked as the top frustrations of conveyancers, so it's no wonder that 26% of conveyancers believed automating administrative tasks, which don't bring value, would improve the property transaction process.
Pucci believes that digitally connecting and streamlining your operations "is the cornerstone to improving efficiencies and the profitability of your firm."
A practice management system connected in real-time will help to significantly speed up all property transactions and make it incredibly easy to share updates with all parties. Pucci adds that "when your conveyancing processes are streamlined, you improve the scalability of your firm so you can grow without working late into the night or without additional overhead costs."
Digitally connecting the property market with legal tech to improve the transaction process for all parties
Open and effective communication is vital to ensure the success of the conveyancing process. The tools to make this happen exist, but all too often, firms are hamstrung by bad habits. By adopting the habits identified above, conveyancing firms can overcome their challenges and drive real, positive change for the benefit of all involved in a transaction.
This Osprey Approach blog was written in partnership with Coadjute.
Osprey Approach offers firms a fully connected practice and case management solution designed to future-proof conveyancing processes. It is one of the first case management software solutions to partner with Coadjute, a blockchain network designed to connect the property market through the existing platforms of estate agents, conveyancers, mortgage brokers and lenders to enable effortless collaboration.
Together, Osprey Approach and Coadjute are part of a bigger plan to offer conveyancers a fully connected solution that manages transactions, communicates with clients and collaborates with third parties.