Insight Legal wins the 2022 ILFM Law Firm Software Users Award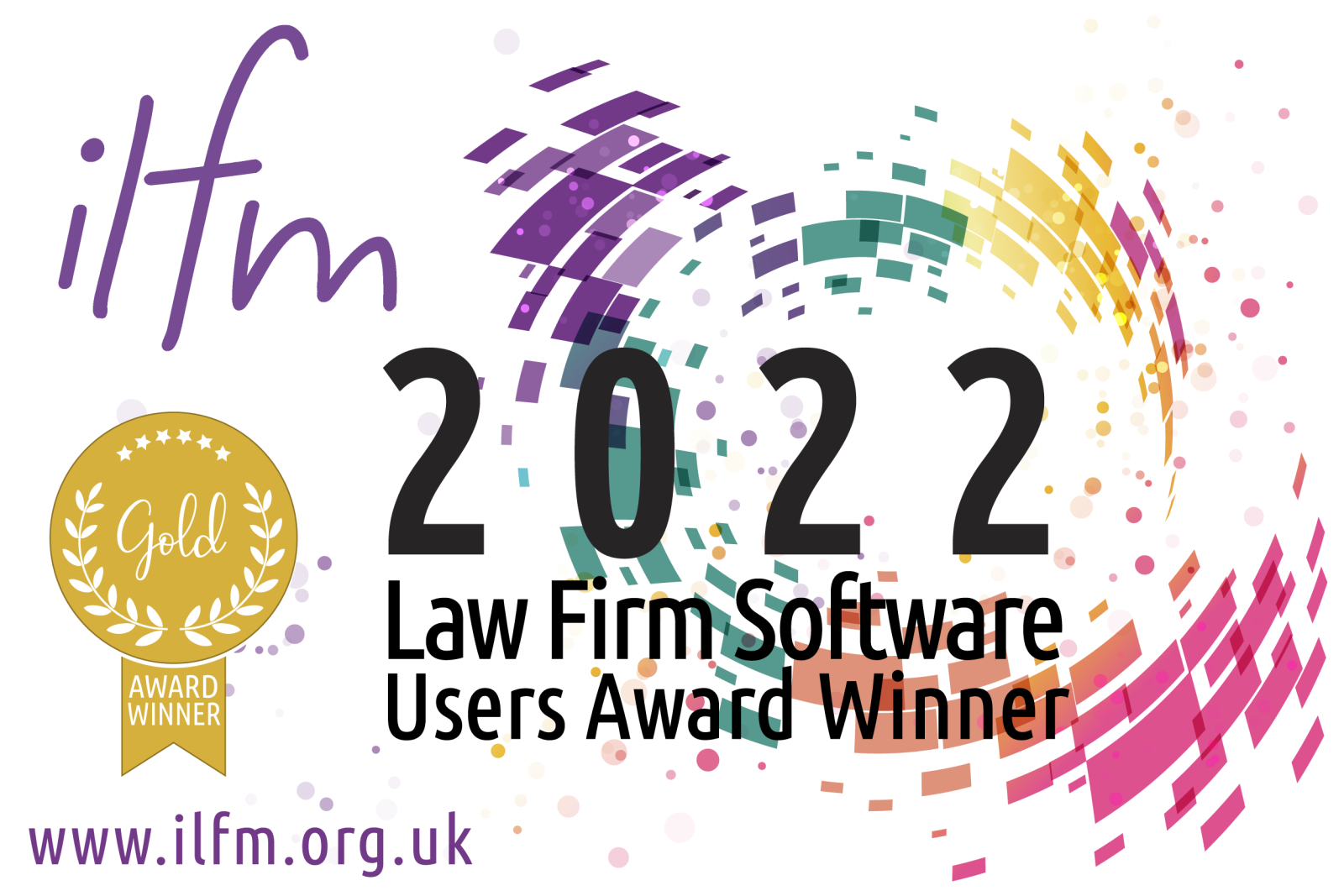 Insight Legal are delighted to receive the 2022 Law Firm Software Users Gold Award from the Institute of Legal Finance and Management (ILFM).  They are beyond proud, not only because they've now won this award 6 times, but also because the result is based on the feedback of law firms.
The ILFM surveys its 2,000 members each year for their opinions on their legal accounting and practice management software, asking how their legal software improves the productivity and profitability of their firms, and how approachable, ethical and helpful they find their supplier.
The ILFM approached the members, including compliance officers, legal cashiers, practice managers and senior partners, for their input and they voted Insight Legal the best software in a huge 30-strong field of nominees.
Although the scores and the voters' details remain confidential to the ILFM, Insight are thrilled to hear that the users find them approachable and straightforward, that they assist them in carrying out their roles effectively and compliantly, and that they would recommend Insight to other law firms.

Deborah Witkiss, Chief Product Officer, Insight Legal Software Ltd:
"We are proud and delighted to have, once again, been awarded the ILFM Law Firm Software Users Award. To recieve the Gold Award  from the users  themselves is a wonderful accolade and a great reward for our hardworking team, who strive to develop and support the software that we know law firms need.
This highly respected and sought-after trophy will be presented by ILFM Chief Executive Tim Kidd in September 2022, and will join the burgeoning awards cabinet at Insight Legal Software's head office in Farnborough, Hampshire.
Further information on the ILFM and the benefits of membership can be found on their website here
The ILFM remains strictly impartial and no recommendations or advice are ever imparted to the members.
The ILFM produce a Software Suppliers' Guide focusing on legal accounts and administration systems and services to all its members as part of its yearly fee. The aim of the guide is to assist all ILFM members with insights from the research which it carries out; independent and impartial data and information is then collated into the guide, which then operates to help ILFM members choose the software package that best suits them and their teams.

Further information on Insight Legal can be found on their website