Perfect Portal launches the first ever PRE-conversion Smartforms for other areas of law outside of property transactions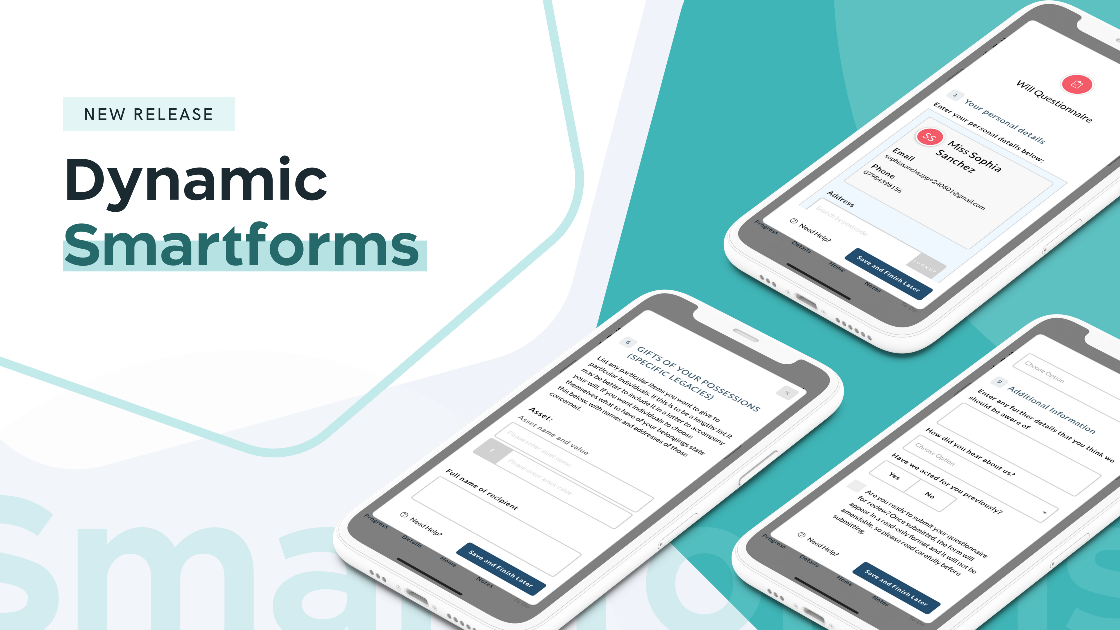 By Perfect Portal:
The legal profession is evolving, and Perfect Portal is leading the way. We have launched our industry first, Pre-conversion Smartforms for areas of law outside of property matters. This incredible new feature will help law firms work more efficiently and effectively. Not only that, by embracing new technologies, law firms can take their client experience to the next level.
Smartforms are fully dynamic questionnaires to gather key information from the outset with prospective clients.  The questionnaire can be filled in directly from the law firms own branded mobile app. Depending on your area of law you can;
Enable multiple questionnaires
Generate bespoke quotes through 'Trigger' questions and answers
Use the form purely for initial data capture
Having all the matter information centralised and visible for anyone within the law firm if required
At Perfect Portal we are industry leaders in streamlining client onboarding and case management through our branded app and portal. The introduction of Smartforms is no different, it can be completed, saved and stored all within your branded app, with a copy of the completed form automatically saving within your case management system.  As it is about gathering key information Pre-conversion, our dynamic questionnaires are designed to be initiated at the first point of client contact, whether you are on the phone or in the office, saving you and your client precious time.
This is a fantastic opportunity to revolutionise how you process initial enquires, gain accurate data, and generate quotes.
We are living in a fundamentally digital age where consumers are expecting to do everything from their mobile device. Legal transactions are no different in the eyes of the consumer as they are already completing forms via apps for a number of everyday things.  For law firms, having their own branded app where their clients can complete important onboarding tasks, get quotes, regular updates and more is no longer a vision, it is a reality.
Smartforms is the smarter way to manage legal forms.
For more information please visit: https://www.perfectportal.co.uk/