LexisNexis Enterprise Solutions and Coadjute join forces to facilitate digital transformation of the property market
Key partnership formed as rollout of national network for the UK property market continues to accelerate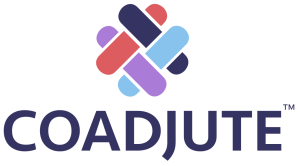 Coadjute, the blockchain network for the property market that is transforming the ease and speed of home purchasing, has joined forces with LexisNexis Enterprise Solutions, a leading provider of a flexible technology platform that powers optimised legal service delivery, as its national rollout continues.
This landmark strategic alliance is a significant development for the Coadjute network – launched to market in July last year – as it looks to improve the home-buying experience across the UK.
With both organisations driven to improve the outcomes and efficacy of the home buying process, the opportunity to unify the best of automation and process optimisation with the underlying motorway of blockchain has the genuine potential to transform the way in which home buying and selling is delivered.
Together, they can help address the challenges that have long been posed in real-time communication and secure data sharing across multiple stakeholders.
LexisNexis Enterprise Solutions and Coadjute unveiled the new strategic alliance today at the Bold Legal Group Summer Conference in Regents Park, London, during a keynote talk titled 'Embracing Digitalisation: the risks and opportunities presented by new technology'.
Simon Farthing, Commercial and Marketing Director, LexisNexis Enterprise Solutions, said:
"As a market-leading provider of technology to the property sector, it is vital we innovate to remain at the forefront of the legal industry, so we are delighted to have established an exciting strategic alliance with Coadjute.
"Together, we will strive to accelerate the digitisation of the property market to ensure a smoother transaction process through interactive online engagement, fewer staged touchpoints and greater efficiency from the conveyancing process.
"The days of a partially digitised property transaction process are numbered, and we are looking forward to collaborating with Coadjute and leveraging our combined deep experience and capability to transform the way in which Conveyancing services are delivered."
A connection to the Coadjute Network will enable LexisNexis Enterprise Solutions to provide customers with the opportunity to participate in next-generation multi-party digital workflows that span multiple systems and businesses, taking advantage of a truly digital marketplace.
Dan Salmons, Chief Executive Officer, Coadjute, said:
"We couldn't be more delighted to be partnering with LexisNexis. They have always been at the forefront of digital transformation helping conveyancing firms to digitise and transform internal operations to optimise the service they provide to consumers.
"The potential of this relationship is huge, and not just for LexisNexis customers, but also for the wider impact it will have on the digitisation of the property market."
Cécile Papin, Partner Lead, Conveyancing, Coadjute, said:
"This new development brings together LexisNexis' technology and our innovative network so that users of the LexisNexis platform can benefit from a wide range of new connected capabilities."
Announcement of this strategic alliance follows last year's £6m funding round for Coadjute led by Praetura Ventures and backed by multiple US and European VCs. This investment has paved the way for the organisation to expand sales and marketing activities and its operational team, bringing mortgage brokers and lenders onto the network, and introducing new services such as the movement of digital identities, mortgage funds and property titles.