OSPREY APPROACH LAUNCHES MOBILE APP
New mobile application enables law firms to enhance client service and exceed client expectations
Osprey Approach is delighted to announce the launch of its mobile app, which provides a modern, convenient, and secure solution for client onboarding and case management, whilst working seamlessly as an extension to the Osprey case management software.
Uniquely, the app, which offers real-time case updates, document collaboration, data capture and eSignature tools from Osprey's web portal, has been developed to work seamlessly with Osprey's case management system – and it can be utilised not only for client onboarding but also to communicate and collaborate across the entire case lifecycle.
The launch of the Osprey app follows recent research[1] among law firm leaders who, when asked about their day-to-day operations, said that managing client communications and expectations is the biggest challenge facing their practice (59%).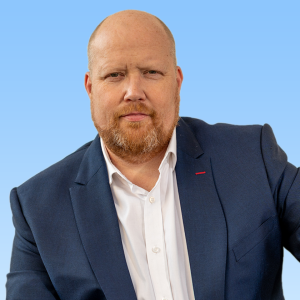 Chris Pucci, CEO, Osprey Approach said: –
"We understand the need for law firms to offer a range of modern client services to ensure their relevance and longevity in what is becoming an increasingly competitive market; the creation of Osprey's mobile app is just one of the ways we're helping our clients to achieve these goals.
"Against the background of our own research, coupled with the LPM 2022 Frontiers Report – where law firms ranked client portals & apps as the number one tech solution for offering the most competitiveness measured against efficiency – there is an opportunity for both clients and firms' internal operations to benefit by investing in the right technology.
"Osprey's mobile app, which is branded in the law firm's logo and colours, enables fee earners to provide their clients with a secure and convenient portal that removes the pain points from their experience. By downloading the app, which is available for IOS and Android phones, fee earners can access a wealth of features including the ability to document share, complete data questionnaires, electronically sign contracts, and keep up to date with case progress to provide client updates in real-time.
"By using the app, fee earners can provide seamless client care and increase efficiencies internally by reducing email and phone chases, posting contracts, and manually entering data, so it's a win-win for their clients and internal operations." Discover the Osprey client mobile app features in more detail the accessing the video here, or for further information and to book a demo, please visit our website
---
[1] Osprey Approach legal survey among law firm leaders in England & Wales, April 2022