Perfect Portal release new and enhanced app to help law firms reach Safe Harbour compliance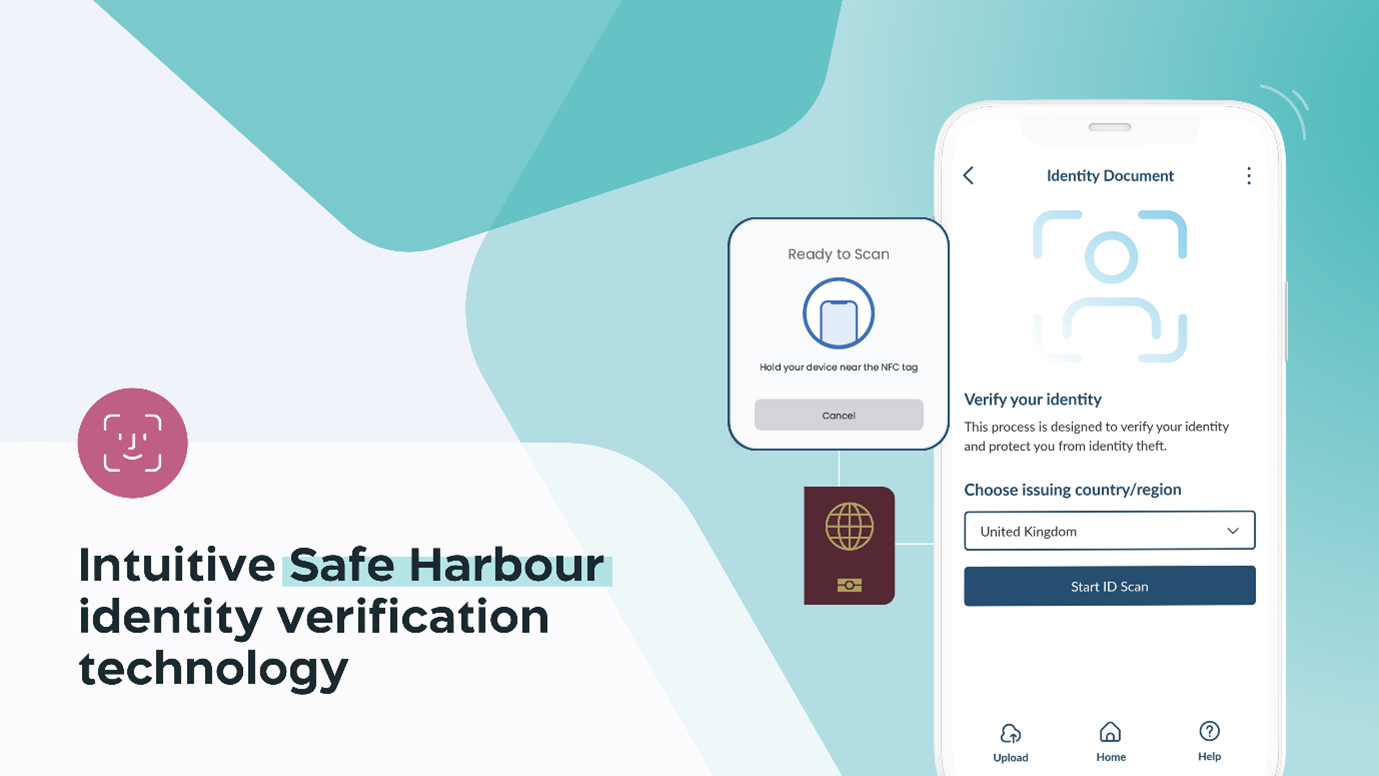 Following the recent Digital Identity Standard launched by the HM Land Registry in the last few weeks, Perfect Portal have created a new interface and enhanced features for their app, ensuring law firms are equipped with the tools they need to meet Safe Harbour compliance.
But what is 'Safe Harbour'? This term is used to describe a legal provision in the statute or regulation that provides protection from liability when certain conditions are met.
The new standard is optional for law firms at this point, but it will give some comfort knowing that if conveyancers comply with the new standard no recourse will be made against the firm, should a client not be who they say they are; meaning they have reached 'Safe Harbour'.
There are four levels of requirement a law firm must conduct as part of their client's transaction to be within the Digital Identity Standard; we have summarised these below:
Obtain evidence through three different methods
Check the evidence
Match the evidence to the identity
Obtain evidence to ensure the transferor, borrower or lessor is the same person or entity as the owner

So how does Perfect Portal fit into all of this? Through their new and improved branded app, integrated with InfoTrack's eCOS (Electronic Client Onboarding Solution), they have introduced an intuitive Safe Harbour compliant identity verification solution.
Law firms will no longer need to use multiple systems to cover the four core requirements set out by the HM Land Registry and gather the critical Verification of Identity information (VOI).
With a unique approach, Perfect Portal clients will now be able to reach compliance in a few clicks whilst delivering a seamless, hassle-free user journey.
Perfect Portal are paving the way with this new release, here's how:
Fully integrated – law firms will be able to send the VOI request directly to their client app from their eCOS workspace and receive confirmation straight back into the matter the moment the VOI has been completed
One app, one brand – a dedicated, branded, and easy-to-use app for every law firm to provide their clients with a seamless journey
Progress checker – clear and simple progress steps for the client to follow
Scan ID and Passport NFC Chip Reader – ability for clients to scan their passport using NFC technology with their mobile device.

With their intuitive award-winning client app, law firms can gain the key information needed and comply with all four areas required for Safe Harbour compliance.
Yvonne Hirons, CEO & Founder of Perfect Portal, commented – 'With the integration of Perfect Portal and InfoTrack's eCOS we have combined and created a unique, secure, and effective solution that will help law firms to reach 'Safe Harbour' compliant Digital ID Verification status.
We know law firms take their clients' security very seriously and we want to help them deliver a secure solution that will help protect not only the client but their firm too. With this new initiative we hope more law firms will look to deliver and become part of the 'Safe Harbour' directive.'