Quill 2022 legal forms news: how to submit digital Land Registry AP1 forms online
In our 9th February webinar, 'Ending PDF AP1s: Everything you need to know', we were joined by Archie Courage (Founding Director of FormEvo) and Paul Clyde (Sales Director at FormEvo) on the all-important topic of ongoing digitisation of legal forms. With a specific focus on the AP1 'Land Registry application to change the register' conveyancing form, we learnt what steps law firms can take now to submit digital Land Registry AP1 forms online ahead of the November 2022 deadline when PDF submissions will become obsolete. Here's a helpful recap…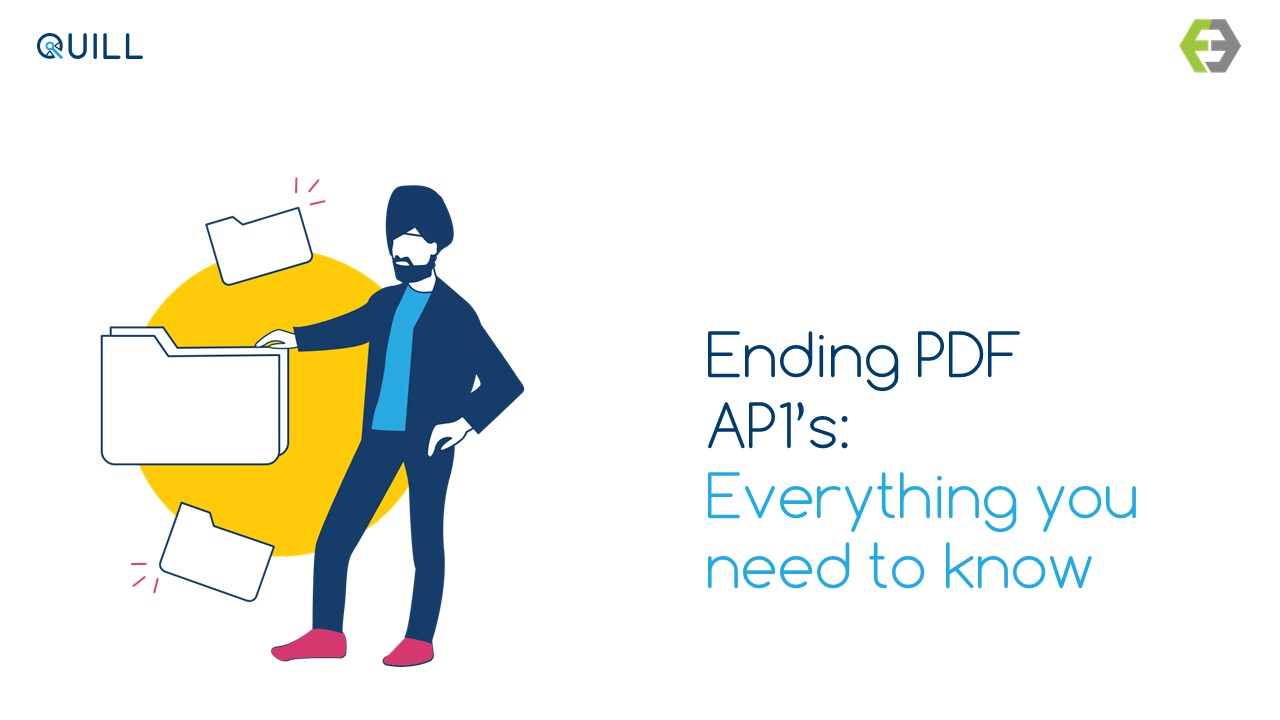 So, what's changing with AP1 forms and why is it going online?
From November 2022, HMRC will no longer accept scanned or PDF copies of AP1s for changes to existing titles using the HM Land Registry portal. This means you won't be able to prepare an AP1 by populating a Word document, converting it to PDF and then uploading it to the portal.
This is only eight months away, so law firms must start now to transition to fully digital submissions to minimise disruptions. Luckily, Quill Forms is already set up to do this digitally.
How do you submit the eAP1 form digitally?
Getting the eAP1 form couldn't be easier. For existing clients, within the Quill system, go to Quill Forms in the documents area. Navigate to 'Docs' in the top toolbar then to 'My Forms' or 'Forms Library' in the left-hand panel. From this location, access existing forms and buy new forms courtesy of tight integration between Quill and FormEvo.
To purchase the eAP1, simply choose from the 'Conveyancing > Land Registry Forms' folder. The form will then get added to your law firm's catalogue of live forms in Quill. Alongside the actual electronic form, there are guidance notes to help with the completion and submission of the new form.
Complementary forms to the eAP1 comprise SDLT and LTT forms, and the MR01; all of which can 'speak' to one another with auto-flow of content. (More on this below.)
Aside from conveyancing forms, the 2,000+ library covers a host of other popular forms and e-submission versions of forms spanning family, and inheritance tax, to employment and immigration, to Office of the Public Guardian and probate. The cost starts from just £10+VAT per active user per month only when your staff create, edit or complete a form within that calendar month.*
For new clients too, signing up is easy. Email forms@quill.co.uk and the Quill team will set you up in next-to-no time.
Is the eAP1 closely linked to any other conveyancing forms?
As mentioned above, much of the data from the eAP1 is the same as that entered into other forms relating to the sale and purchase of residential properties. These are SDLT 'Stamp Duty Land Tax' (England) and LTT 'Land Transaction Tax' (Wales) forms. With commercial transactions, data from SDLT submissions can also be used to assist in completing the MR01 'Register of charge' form.
Quill Forms users subscribing to any number of these forms can opt to quick fill the eAP1 using already-populated data – be it this data transfer feature is available now or in the imminent future. This advanced data-sharing functionality happens even though these forms are the requirement of four different government agencies, these being Companies House (MR01), HM Revenue & Customs (SDLT), Welsh Revenue Authority (LTT) and HMLR (eAP1).
When you consider the complicated nature of these forms, an extensive quantity of data and level of detail needed, these significant time-saving efficiencies are much welcomed by busy conveyancing departments and property specialists. This is what the digital transformation process is all about – allowing quality data to flow between government agencies, made possible by suppliers such as Quill Forms.
What happens if data's entered incorrectly into these forms?
HMLR's current 'soft' approach to the wrong data in its forms will become a thing of the past. From November, populate inaccurately and HMLR's 'hard' stance will see your law firm potentially featured in its top 500 worst-for-requisitions list. We like to call this the 'bad boy's list'. It means you have to waste valuable time correcting your errors. Plus, your clients are savvy. The requisitions list brings negative publicity your way which can impact business generation opportunities.
There's a valid reason for this tougher approach. 50% of conveyancing is about conveyancing. The other 50% of conveyancing is about compliance. That's because huge amounts of clients' confidential, personal data is contained within the forms. Data protection legislation applies.
Does the SDLT audit trail assist with CQS compliance?
Earning the coveted Conveyancing Quality Scheme (CQS) badge from the Law Society demonstrates the high level of service provision your clients will receive if they instruct your law firm for their conveyance. Ultimately, it supports your marketing efforts.
Within SDLT/LTT submissions, Quill Forms supports current CQS requirements under section 1.2 for two sets of eyes to check calculations and be able to back this up by showing within an audit trail. Your audit trail evidence that you've performed the right steps before submitting the form. The integration of SDLT/LTT data with the eAP1, when available, reduces the chance for data submission errors, again reducing the potential for requisitions.
It's important to keep on top of CQS requirements as, although the Law Society postponed its short-notice compliance visits during lockdown, it's considering re-engaging with its accredited members to verify standards are being met as we move out of the pandemic.
What's in the pipeline for legal forms in 2022?
Covid has changed the legal forms administration landscape. Electronically sharing and signing, and digitally submitting forms has become a reality as a direct response to the pandemic's work-from-home demands. Various government agencies, HMLR included, have brought forward their plans to go digital by five years or more, so some people estimate. From digital deeds to advanced eSignatures, transformation is here. And it's here to stay. Quill Forms is future proofing law firms by giving them the toolkit to comply with each stage of digitisation before go-live.
How to get started with Quill Forms
Read more on Quill Forms at www.quill.co.uk/legal-software/forms. To get started, call 0161 236 2910 or email forms@quill.co.uk.
*Agency fees for digital submissions will still apply for the year. The Law Society copyright fee will still apply but in a pay-as-you-go format that's a small direct-disbursement fee.