Move to Enterprise and workflow roll-out leads to super-charged efficiencies for James Legal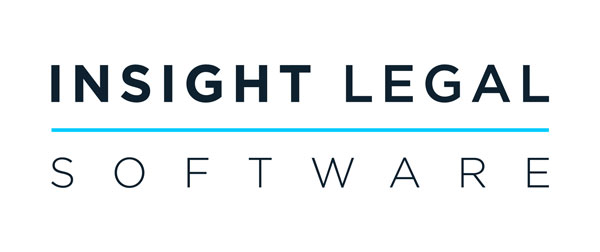 Article by Insight Legal –
Support, development, pricing, and cloud hosting were the items on James Legal's inventory for upgrading its case management and legal accounts software. By choosing Insight Legal Software, these prerequisites were attained along with supplementary efficiency transformations from case workflow capabilities. It's why James Legal is now an ardent advocate of Insight Legal Enterprise.
The Law Firm
Honest advice conveyed in an understanding and caring way by a team who are people first and lawyers second is the fresh approach to legal services adopted by Yorkshire-based James Legal. Its client-focused offerings cover the full range of business and personal services.
Priding itself on being different from traditional law firms, James Legal relies upon its back office running smoothly, efficiently, and consistently as this is what impacts client satisfaction.
The Requirements
Mike Stoney, Director, and Senior Solicitor at James Legal discusses the reasons for the recent software swap to Insight.
"Unsupported, undeveloped and overpriced – according to my colleagues that's what our previous software supplier was guilty of," explains Mike. "We were promised a new, shinier version but it was an on-premise system which was expensive. We chose to sever our relationship.
"The search for a replacement began in earnest. Our criteria were the exact opposite of what we got with our incumbent software, these being better backup, invested-in product, affordable price tag, and cloud delivery. The conclusion to our research was Enterprise from Insight Legal Software. It ticks all of these boxes and more."
The Solution
By selecting Insight, everything on Mike's wish list has been achieved – and more.
"As a progressive practice, we've promoted flexibility for home working and unusual hours since before Covid," states Mike. "It's Insight's cloud platform that facilities this style of operating. The pandemic didn't pose the same challenges to us as it did to other, lesser-prepared law firms.

"The functionality does everything we need it to and does it well as opposed to containing an extra twenty-or-so features which we'll never use which is the situation with some legal applications. We like the simplicity and straightforwardness. It's easy to use which has meant minimal training.

"It's integrated with an impressive line-up of third-party systems. There's Veriphy for anti-money laundering checks at the very outset of a new matter, FormEvo for access to a library of legal forms, Index PI for conveyancing searches and reports, Microsoft Outlook for email management as a matter progresses, and Blink for secure payment links embedded into invoices upon matter conclusion. It's one place for all tasks throughout.

"Finally, there's workflow. We love the open-minded way Enterprise's workflow assistance is designed. It's completely bespoke to how our practice works. So far, we've got conveyancing workflows set up, family in the testing phase, probate coming next, and further area specialisms in the pipeline. We've also created generic workflows for onboarding and file closing as these steps at polar ends of matters are the same regardless of matter type. Integral to these workflows are a series of letters and templates to streamline the entire process. The whole package is a cut above what we had before."
The Results
Mike commends Insight on the basis of time and efficiency improvements as well as the reassurance gained by being nurtured by a software supplier who's equally client-focused as they are.
"The benefits from Enterprise encompass efficiencies to time savings and everything in between," concludes Mike. "Enterprise is instinctive and natural so we're saving valuable hours.
"The purpose of IT is to drive efficiencies. Ultimately, it's about removing unskilled administration time thereby freeing support staff to spend their time more wisely. That's what workflow enables. Everyone, from our secretaries to our fee earners, is working more effectively.
"Another advantage of workflow is uniformity. Information goes in and comes out in a standardised way. This helps with efficiencies too and we're able to present ourselves in a consistent, professional manner. Whatever the touchpoints, the customer experience will feel the same.
"Reflecting upon my earlier comment regarding support and development, or rather lack of it, we get these in abundance with Insight via its customer-centric stance, extensive support services, and unmatched software development commitment. In terms of value, Enterprise is perfectly pitched price-wise. The combination of all of these factors caters to all of our IT requirements in one location. It's got James Legal's stamp of approval."
James Legal
Planet House
2 Woodhouse Street
Hedon Road
Hull
HU9 1RJ
T: 01482 225 566
E: info@jameslegal.co.uk
W: www.jameslegal.co.uk