Decoding The Legal Software Conundrum
Select Legal article.
It is not always easy navigating the legal software marketplace, as there are lots of good suppliers offering a wide range of different products to choose from. When you're busy running a law firm, working out which package is the best for you, can be somewhat of a conundrum. To help you make the right decision for your Practice – the authors of LAWFUSION, Select Legal Systems Limited, have published a number of articles that may help.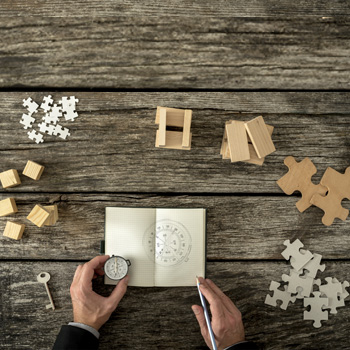 Key questions for your prospective suppliers
The authors of LAWFUSION, the popular legal practice management software, have put a list of questions together that they believe law firms should be asking prospective suppliers.
Homeworking considerations
If nothing else the last 12 months have taught us that working from home is here to stay for the foreseeable – and if you're looking for a more robust solution that is just as secure and efficient from home as it is when your people are working in the office, you will be interested to know that LAWFUSION is a favourite for firms that need to rely on homeworkers.
In Select's last latest client survey 93% of respondents scored LAWFUSION positively for its homeworking capabilities.
If the security of your homeworkers is a concern, the company's article on 'Eight Top Security Tips for Homeworking' is something you will find interesting.
You may also be interested to know Select Legal Systems Limited is an ISO 27001 security certified at both company and datacentre level.
Data migration top tips
If the thought of migrating your data over to a new system is a daunting one, it is quite understandable, as it is certainly something that requires thought and planning. Select's 'Eleven Top Tips For A Successful Data Migration' may be just what you need to reassure you to take the next step.
More food for thought
Select's blog on the 'Ten Legal Software Commandments' is also worth a look, as is the company's article on 'The Seven Deadly Software Sins For Law Firms'.
For the cloud or on your own servers
LAWFUSION is available as a hosted solution on the cloud, or as a traditional on-premise installation – and Select's 18-minute video "Cloud vs On-premise" featuring different firms who have made this choice already is worth a watch. You may also enjoy the blog about the different types of cloud solutions available to you out there – 'Cloud Desktop Vs Browser Run Software'.
Differentiation
The authors of LAWFUSION have also put a web page together to show you what makes their company and software stand out from others. Please check it out here: Legal Software Differentiation.
A suite of software that offers everything a law firm needs
LAWFUSION STAPLES:
With LAWFUSION you get all the main software modules a law firm would expect from a specialist Practice Management System plus a whole lot more:
LAWFUSION EXTRAS:
You can also expect a number of quality extras with LAWFUSION such as:
Case studies
If you would like to hear what the users of LAWFUSION are saying please take a look at Select Legal Systems' extensive range of client case studies here – filmed and written.
To book a demonstration
To book your LAWFUSION demonstration today – please call 01482 567601 during daytime 0900-1730 office hours – or alternatively, our online book-a-demo-form is available here at all times.