Quill launches free industry analysis tool, Quilldex, to assist legal sector recovery
Press Release, Quill.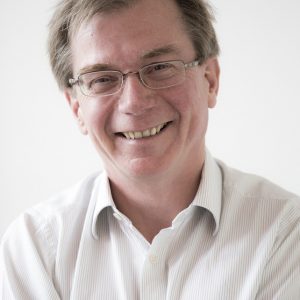 Quill launches free industry analysis tool, Quilldex, to assist legal sector recovery
Leading legal software and outsourced service supplier, Quill, has launched an innovative industry analysis tool, called Quilldex, giving free access to real-time-data charts depicting instruction volumes by specialism.
The purpose of Quill's refreshed-daily reporting initiative is to empower law firms to gain accurate insight into sector activity, broken down into case types, as well as benchmark practice performance via reports extracted from their own case management systems compared against Quill's dataset which is taken from an anonymised, representative sample of software users; the total number comprising some 7% of all law firms across England, Wales and Scotland.
By sharing Quilldex with the wider legal community, Quill is demonstrating, for the most part, upward trends across all areas of law, particularly in conveyancing which shows newly created instructions back at the base level of January and February 2020. This is a clear sign of a reinvigorated property sector since it was allowed to open up again. Similar narratives relate to other areas, somewhat predictably in certain matters, family included, as the effect of coronavirus takes its toll and the marketplace becomes more universally open for business.
Amongst the multiple benefits of Quill's data-driven intelligence charts are the ability to pinpoint a return to near-normal market levels and identify commonality in experience with a significant proportion of the sector's businesses; both of which bring confidence for the UK economy's recovery of which legal services forms a major part.
Julian Bryan, Quill's Managing Director, comments: "While the adverse impact of coronavirus has been felt by us all and COVID-19 itself deemed an unwelcome catalyst for change, Quilldex is an informative up-to-the-minute data source proving that law firms have adapted well during these disrupted past weeks, and are in a position to get back to a strong semblance of normality with instructions on the rise and the future of their company more assured.
"At Quill, our aim has always been to assist law firms by supplying technology and outsourced services which optimise operating models and reinforce strategic plans, and, now, accelerate growth during uncertain times. Our Quilldex matter-creation tracker is yet another means through which law firms can better guarantee success henceforth by drawing upon its reliable facts and figures, and relating to their own day-to-day work.
"For existing Quill software clients, such powerful reporting capabilities are par for the course. Interactive is our legal accounting, practice and document management system, utilised by 7000 solicitors, managers, paralegals and administrators, which delivers a central dashboard overview of overall positioning against defined KPIs and whole multitude of reports, both readily available and bespoke, for on-screen analysis or export to Excel for further manipulation.
"Never before has the digitisation of traditional ways of working been more in the spotlight. That's why it's important to note Quill supplies the complete back office setup to do just that with our software, outsourced cashiering, payroll and typing services, and now Quilldex. Law firms can choose a tailored combination of these various solutions and, of course, view Quilldex statistics for free, for long-lasting advantages; not just assisting rejuvenation now but setting themselves up for longevity."
To explore Quilldex, visit www.quill.co.uk/quilldex on a daily basis as charts are updated each morning.