Dominic Cullis of the LSSA presents at Law Society property event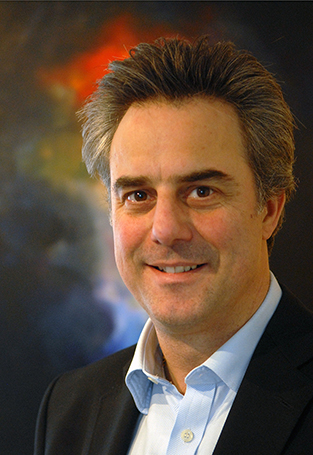 The Law Society's Property Section in conjunction with the Conveyancing Quality Scheme recently held a seminar for legal property professionals. Dominic Cullis, the LSSA Vice Chair presented on the topic of The future of case management systems. Below is the transcript of Dominic's presentation:
Case Management – The Future
Introduction
My name is Dominic Cullis. I am the vice chair of the Legal Software Suppliers Association and chair of the associations' Land Registry Working Party. I am also Managing Director of Easy Convey who specialise in providing a comprehensive Electronic Conveyancing Solution.
The LSSA membership provide approximately 80% of all software solutions into Law Firms and whilst our members have traditionally been case management and legal accounts software providers we now cover a more diverse range of software applications. To be a member the primary activity of the supplier must be the provision of software for the law.
Please visit www.lssa.co.uk where you will find a full list of our members and information to help you with the initial process of selecting a suitable supplier for your practice.
We have various Working Parties
LAA (Legal Aid Agency)
Land Registry
Regulatory
HMRC
Other working parties are formed from time to time should circumstances arise that lend themselves to us focusing on a specific activity.
As an industry, we collaborate extremely well together especially when working with Government departments. We have a common goal to ensure that services provided by Government are handled efficiently via the software we provide to you.
Law firms use software from many different suppliers. If your software vendors are members of the Legal Software Suppliers Association, then there is agreement for us to work together for your benefit as our mutual client. We are currently reviewing our Code of Conduct and an important aspect of this is setting out the way in which suppliers work together where more than one of our members supplies a law firm. It is advantageous for data to be shared between the applications you use.
Should you decide to change your software for a solution from another supplier, then you can expect a smooth transition. Our Code of Conduct specifies that the outgoing vendor must co-operate with the new supplier. We are required to ensure a smooth transition and if requested to export data so it can be imported into the new system. This is one of the many benefits of selecting a case management solution from an LSSA member.
Case Management Software
I have been asked to share our thoughts with you on the future of conveyancing case management software.
Before looking to the future, I would like to spend a short time reviewing how software in the law office and more specifically, Case Management has evolved.
We are on the cusp of major changes in the way computers are used as their power increases at an ever-faster rate. Computers were initially used in legal practices to replace typewriters as word processing enabled documents to be produced more efficiently with improved presentation. Invoices could be produced more easily in the accounts department and the financial performance of the practice analysed better than previously.
Case management software was implemented by early adopter firms in the nineties. Information only needed to be entered once and then merged into numerous documents. Manual check-lists gave way to automated workflows creating yet more efficiency whilst ensuring everybody within the practice worked in the same way, producing consistent letters and documents.
Initially case management systems were developed to record information about a matter and to merge data into letters, forms and documents. All case management solutions do this.
Check lists and automated workflows were developed to enable firms to prescribe how their practice operates to ensure transactions are processed in the same way and letters and documents are consistent from matter to matter and across the entire firm.
Letters and documents may now be sent via e‑mail rather than being printed and sent in the post. Case management software can be configured to operate in the most appropriate way for the individual client. If you were acting for the sale of my grandmother's house you would print all letters and documents and arrange to visit her at home to explain everything to her. On the other hand, my younger sister would prefer to track progress of the matter on-line with communication being via e-mail or messages sent to her smart-phone.
Being a little older than her, I would fall somewhere in between. I am happy to view progress on my iPhone (other smartphones are available) and I would prefer to receive an e-mail than a letter. However, I would prefer the client report on title to be printed.
Reliance on e-mail, however, can pose security risks and potentially expose a practice to fraud, more about that later.
A range of case management solutions are available in the market. The majority are generic case management solutions that cater for any area of practice with modules for specialities such as conveyancing. Other suppliers provide Best-of-Bread solutions designed specifically for practice areas such as conveyancing.
Short Term (Ongoing Development)
Legislative and Regulatory Changes
Case management software suppliers need to keep abreast of changes in legislation and regulation to ensure the software remains current. Generally, software vendors across most market places provide updates no more than once or twice each year. This is changing as more solutions move on line thus facilitating constant minor updates.
Legal software, however, is continually updated to reflect the ever‑changing landscape. Land Registration Rules, Law Society rule changes including updates to CQS. Regulatory changes are imposed by different regulators at various times.
Some things come and go such as the need to meet the requirements of Home Information Packs. I read recently that a revised version of the HIP is being considered. New risks such as Japanese Knotweed need to be investigated. We have had the "Green Deal" and you will each no doubt recall pieces of legislation or new regulations that have resulted in more work and responsibility for you.
The EU General Data Protection Regulation (GDPR) framework will directly apply to all member states from 25 May 2018. The UK and specifically as far as we are interested, the jurisdiction of England and Wales must implement GDPR. The software vendors will all be working hard to ensure our systems remain compliant and fit for purpose. We can only speculate how this may subsequently be changed post Brexit.
Forms Changes
Many searches and conveyancing related services have been made electronic, including SDLT and HM Land Registry services now provided via the Business Gateway.
Forms, however, continue to be updated to meet the everchanging requirements of the law and the information being requested. This will for many years continue to be an important part of the work to maintain an up‑to‑date case management system designed for the conveyancing practice. As you will all know, there are over 100 forms to cater for the various eventualities in conveyancing from a range of sources including the Government departments HM Land Registry and HMRC as well as The Law Society, those catering for leasehold and searches etc.
Any of these forms could be updated at any time.
Fee Changes
A good conveyancing case management solution enables the user to provide fee estimates which include the costs and disbursements for the transaction. We need to update amongst others, local authority fees and land registry fee scales. We must be alert to changes in SDLT and VAT announced in the Budget or Autumn Statement, changing this year to a Budget in the autumn and Spring Statement from next year.
We have seen a gradual evolution over the past twenty years or so, however, as I said a short while ago, we are now on the cusp of far greater change.
Medium Term
How are case management systems going to evolve over the next few years?
In the medium term, we will see better integration between software used within the law firm and with external service providers. We will have more freedom to work from anywhere and at any time. If managed well, this is beneficial. Managed badly and lives become more stressful. We will all have to learn that it is important to switch off devices and to have quality time to recharge our batteries.
More and Greater Integration
Conveyancing practices are reliant upon organisations outside the practice.
Many of you are on one or more introducer panels. Most require you to automatically update them with various milestones as you process the transaction. Some also deliver the initial instruction with the information being automatically populated in your case management solution.
All conveyancing firms rely upon search providers. Most practices have a contractual relationship with a personal search company. It is reasonable for you to expect your case management software to integrate with your chosen supplier. In some cases, there may be an existing integration, otherwise you should be able to request this work to be carried out. There may, however, be costs associated with development requests.
Client ID Verification
You are all required to identify your client at the start of the transaction. Enhanced electronic ID checks are used to supplement meeting your client face to face when you are shown passports, driving licences and other documents to provide proof of address. As identification services become more sophisticated you can expect your case management software to enhance the integration.
The type of checks that can be automated include…
Electoral roll
Driving licence
Passports, both UK and International
A Credit check which checks the credit database and leaves an AML footprint
Bank accounts
Utility bills
Land line telephone directory including ex‑directory entries.
Postcode and Address lookup for address matching
The HALO database of deceased persons
Politically exposed persons and Sanctions database check
HM Land Registry Business Gateway
A number of case management suppliers seamlessly integrate with HM Land Registry via the Business Gateway. Users require their Land Registry Portal credentials to access services and billing is direct from Land Registry in the normal way on your variable Direct Debit mandate.
HM Land Registry have been consulting with the case management suppliers in respect of the Local Land Charges programme. We have an active LSSA Working Party focusing on this and LLC will become another service incorporated via the Business Gateway in readiness for the service to go live.
HMRC
Most case management providers facilitate electronic submission of Stamp Duty Land Tax, either seamlessly built into the software or via third party integrators. As an industry, we have been working with HMRC ever since the SDLT regime was implemented in July 2005. One request that has yet to be implemented is for the fact that the return has been made to be automatically notified by HMRC to HM Land Registry. I believe this will come in at some point in the future and is more likely now HM Land Registry is to remain within Government ownership.
Integration Between Software Suppliers
At our most recent LSSA meeting we discussed making it a condition of membership for the members being required to work together for the benefit of mutual clients. This will mean that you can select the best solutions from different suppliers and expect them to work together sharing data between systems.
Information Everywhere
There are two aspects to greater freedom. On the one hand, you and your colleagues want to be able to access your information technology solutions from anywhere with an internet connection. On the other hand, your clients being able to obtain information about their transaction at their convenience.
The Cloud
There is actually no such thing as the cloud. We have all heard about it, however, we are only using the term to refer to a computer that is situated somewhere other than within your own building and managed by someone else.
There are many variants to so called cloud computing ranging from a single centralised solution serving many organisations to dedicated or virtual servers hosted somewhere other than in your office to give you access to your specific instance of a software solution. Similar levels of freedom can be made available by permitting remote access to computer equipment owned and managed by you. Each practice will decide which option suits your firm best.
It is important that you know where your information is hosted and it is essential that it is within the jurisdiction in which you practice. You need to ensure there are fail-safes in place and you are not reliant upon a single point of failure. Servers should be co-located to facilitate a switch-over should a problem occur at one location. If a problem does occur, then the system should automatically switch over to an alternate site without interruption to your service. Systems and procedures need to be tested to avoid the type of disaster that hit British Airways at the start of the half term holidays last month.
Multiple Devices
Most of us own or have use of a smart-phone, many have tablet computers and nearly everybody has a computer connected to the internet. Your clients expect to know how their transaction is progressing at any time of the day or night. We want to be able to review documents at our convenience.
Most of us rely upon smartphone Apps or mobile ready web-sites to access information on the move. We want to be able to send a message to our conveyancing team in the evening so it will be seen and responded to as soon as the office opens in the morning.
Digital Signatures
Digital signatures will be more widely used in the conveyancing process over the next few years. From signing documents including the TransAction forms to ultimately executing the mortgage deed. An audit trail records when a document was signed, the device used and the location. Once digitally signed a document cannot be amended. I am sure we will become so used to signing documents digitally, that before too long it will be unusual to use a pen to sign a document. There are so many benefits to having a document digitally signed.
Cyber Security
If you weren't thinking about cyber security before the global attack that hit the NHS last month you probably are now. Within conveyancing practices, however, you will have been alerted to the very real risks of property fraud. The Law Society and SRA have raised concern about the use of e-mail and the risk it poses. We have all heard about phishing and fake e-mails where a client is duped into sending the deposit or completion moneys for their property transaction to fraudsters and the devastating affect caused by losing significant sums of money.
Many case management solutions enable you to share documents via secure web services that are highly encrypted and provide a far more secure method of communicating sensitive information with your client. Documents are only able to be viewed when a secure service has been accessed having entered a user name and password. You need to think about how you communicate these details to your client. The password should be provided using a different communication method than the one used to inform them of their user name. Avoid using e-mail for this purpose.
If your case management supplier doesn't already provide the ability to upload documents to share them with specified parties to a transaction either via a secure web-service or an App, then it is likely they will be working on providing this functionality in the short to medium term.
Longer Term
Artificial Intelligence and Robots
Up to now, computers have essentially been very good slaves. They perform tasks triggered by human input. You either type on a keyboard, use a mouse to click on a button or by using your fingers on a touch screen and many of you will rely upon digital dictation. Whichever method you use, the computer performs a task under the direct control of the user.
We are in the dawn of a new revolution with computing power increasing almost exponentially and the realisation highly skilled professionals can be replaced by robots. For many years, low skilled and highly repetitive jobs have been replaced by robots. We are about to see highly skilled activities such as those performed by you within the legal profession being performed by computers.
Computers have been trained to read vast amounts of information and write original documents. If we think about the conveyancing process, then it is clear that many aspects of the process can be automated by computers.
I read with interest an article written by Jonathan Smithers which posed the question "Will Lawyers be replaced by robots?" It was written only a year ago and at the time of writing, Jonathan concluded that solicitors could not. I wonder if he would reach the same conclusion today. I agree wholeheartedly with Jonathan's final-conclusion.
"Finally, empathy and building trust with a client is an essential quality for solicitors which artificial intelligence systems lack. We have moral and ethical responsibilities in the work that we do, whereas AI does not."
In America, LegalZoom provides the legal solutions needed to start a business, run a business, file a trademark application, make a will, create a living trust, file bankruptcy, change your name, and handle a variety of other common legal matters for small businesses and families.
A Phoenix based attorney Richard Keypt reported "If you are an attorney whose practice areas includes any of the types of "nonlegal" services offered by LegalZoom then you are competing with LegalZoom whether you want to admit it or not." He went on to say… "One of my areas of practice is the formation of limited liability companies. I have formed 3,400+ LLCs since I started counting in 2002. My main competitor is LegalZoom, not other attorneys who charge a lot to form an Arizona LLC and do not give clients much in return."
Back to the conveyancing practice. We probably aren't very far from a time when a conveyancing transaction could be largely automated. An instruction can already be initiated by a client obtaining an on-line estimate with information entered via the internet populating your case management system. Your case management system could be triggered to provide the initial paperwork automatically. TransAction forms can be completed on-line by your client with the information extracted to populate the case management software.
Your system could then connect to HM Land Registry via the Business Gateway services to obtain title information. Yes, there will still be the need for some human intervention to ensure the correct property has been identified, however, this could be done by the client.
Once the property has been correctly identified then all the due diligence could be performed automatically. Your systems will know what information is required based upon the location, the type of property and transaction. Whilst you will probably argue that checking title and producing the client report on title could only be performed by a legally qualified member of your practice, the reality is that we are not far from the day a computer robot combined with artificial intelligence could if not automate this highly skilled task it could certainly greatly assist.
We may well require changes in legislation or regulation just as in other areas where the computers are taking over. Driverless cars are already with us and with further perfection will probably be safer than cars driven by human beings. After all, more accidents can be blamed on driver error than any other cause.
Stepping Stones
As a stepping stone towards higher levels of automation we will see ever bigger chunks of the process being automated after being triggered by manual input.
So, you have received an instruction from the client to sell their property and purchase a new one. The client has been verified, the property identified correctly and you have been provided with the funds you requested on account. Once the "Due Diligence" process has been triggered, your case management system will automatically obtain all information for you to be able to satisfy the lender that the property provides suitable collateral to support the mortgage.
One thing that is certain, is that our jobs will change over the years ahead. Communication skills are important today and will continue be essential in the future. Building a good relationship with your client is the most important skill. So, whilst aspects of the conveyancing process can and will be automated, many of the skills possessed by the conveyancing team cannot readily be replaced by computer. We will just have to work differently.
Although everything I have talked about will be possible, we need to also be mindful that you will all have clients that you deal with face to face. My parents are still very wary about the use of computers and on many occasions, have told me how Direct Debits have gone wrong and that they will only deal with financial transactions in the local branch of their bank. I cannot see them wanting the largest transaction of their life to all be handled electronically. The firm who handled my grandmother's house sale, printed letters and documents and visited her at home to talk her through everything reassuring her that all was okay. They helped her to organise every aspect of the sale of her home before moving in with my parents who took over her care. On the other hand, my younger sister preferred all communication to be via e-mail or messages to her smartphone.
In conclusion, case management software will help you perform the tasks with less and less input from you and your team.
Other likely changes
We have heard about Electronic mortgages. They may well be handled or triggered by Case Management software.
Thank You
I would like to thank the Law Society for providing me with the opportunity to speak with you all today.