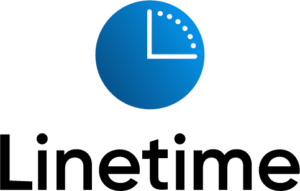 Company & Product Overview
Linetime have an advanced portfolio of case, practice and matter management software. All data resides in a single Microsoft SQL database which aids compliance checks, reporting, billing, KPI production and CRM.
Our goal is to provide legal practices with a solution to embrace all areas of their business without the complexity and costs of using disparate systems. Clients also have the option of purchasing selected modules for standalone usage.
Linetime solutions support the high volume procedural processes as well as more complex and ad hoc types of work.
Practices can select from the following range of modules:
Case management
Practice management
Matter management
Client Self-Service
Debt recovery
Online case tracking
Business intelligence
In 1996 Linetime were a founding member of the LSSA and continue to participate closely in its activities, including holding the chairmanship and other committee roles.
Company Details
Company name
Linetime Limited
Main UK Address
Moorfield House, Moorfield Close, Yeadon, Leeds LS19 7YA
Telephone
0113 250 0020
Email
info@linetime.co.uk
Website
www.linetime.co.uk
Contact
Phil Snee (Development Director), email: phils@linetime.co.uk
Corporate Information
Number of years in the legal market
30
Trade Associations & Accreditations
LSSA + CCUA + Microsoft Silver Competancies in Application Development and mid market solution provider
Target Markets
Large High Street Firms (6-10 partners/26+ users)
Commercial Firms (11-20 partners)
City + Major Regional firms (21-50 partners)
Major City + International (51+ partners)
Legal Aid Practitioners
Criminal Practitioners
Corporate In-house Legal Departments
Public/Local Authority Legal Departments
Licensed Conveyancers
Geographic Markets
England & Wales
Scotland
Northern Ireland
Irish Republic
Channel Islands
Mainland Europe
Other - Africa & Middle East
Technology Platforms Supported
Windows Server
Microsoft SQL server
Client/Server
Thin Client (Citrix & Terminal Services)
High Availability Cluster Solutions
Virtualised Environments
LAN & WAN
Categories of Products & Services Supported
Financial & Practice Management
Full Practice Accounting Suite
Counsel Fees, Purchase, Nominal ledgers
Credit Control
Auto bank reconciliation
Auto Billing (including Criminal)
Time Recording
Relationship Marketing
Legal Aid Franchise Management
E-mail integration
Management Information Reporting
Case Management
Debt Collection
Mortgage Possession
Legal Aid
Criminal Billing
Family/Matrimonial
Criminal
Litigation – defendant & claimant
Conveyancing
Plot Sales
Probate
LPA/COP
Commercial
Personal Injury
Employment
Corporate & Commercial
e-SDLT
LRBG
CCBC/CPC
PCOL
Laserform & Oyez Integration
Online Systems & Services
Client Self-Service
Mobile Fee Earner Support
Online Data Capture
Client Collaboration
Client Extranet
e-Conveyancing
Case Tracking
SAAS
Support Systems & Services
Managed Service Provision
Systems Integration
Project Management & Consultancy
Network design and Implementation
Communications (ADSL, Kilostream Etc)
Application Training
CPD Accredited
Microsoft Office Training
Hardware Supply and Maintenance
Services and Markets
Services
Accounts, Case Management, Legal Aid, Forms, Other